Choosing Windows is a bit of complicated choice and there is the need to understand the difference between Windows 10 Home vs. Pro. Earlier, the Windows Home and Pro versions had a significant difference in their core features but today that has changed with Windows 10. Both Windows 10 Home and Pro come with rich features suitable for most users; however, the Pro version has more advanced privacy and security features. What is the difference between the two different Windows versions and which one should you choose between the two?
Windows 10 Home
Windows 10 Home is the standard version of the new Windows 10 OS, and it is mainly important for individuals who intend to use it in their homes, or who like to take work home. The Home version comes with such essential features as Outlook, Cortana Voice assistant, Edge, etc., targeting the consumer market. Though the Windows 10 Home version is compatible with the Windows insider program, it limits the group management services and security as well.
Features of Windows 10 Home
Windows 10 features a TPM chip that facilitates additional security functions and battery saving. The battery saving feature enables the system to work in a more power efficient way. A TPM chip is nothing but a crypto-processor feature that provides hardware-based security functionality. The chip comes with multiple physical security mechanisms to make the system tamper-resistant and non-vulnerable against malicious software activities.
Windows 10 Home doesn't feature a permanent version of full Office Suite containing Excel, Word, PowerPoint, etc. Instead, Microsoft offers free trials through a subscription service. Office 365 is available at $99 per year but there are options to buy an individual or a permanent license for the home version of the Office Suite.
The home version allows users to access the individual version of the one drive; the cloud storage system will automatically complete the setup using your Microsoft account. The free version will have a limited storage of 5GB. If you purchase Office 365, you will have more space and you can choose plans with more storage as well.
It also allows users to enjoy the snap assist feature and the new virtual desktops option, in which you can use four apps on the screen at a time. Continuum, which is a flagship feature of the OS is also being offered to users. It lets you switch easily from desktop to tablet mode. Microsoft Edge is also a great addition to the new Windows version.
The game-streaming Xbox app, controller support for Xbox, Game DVR, and many other gaming features are also supported by Windows 10 Home version.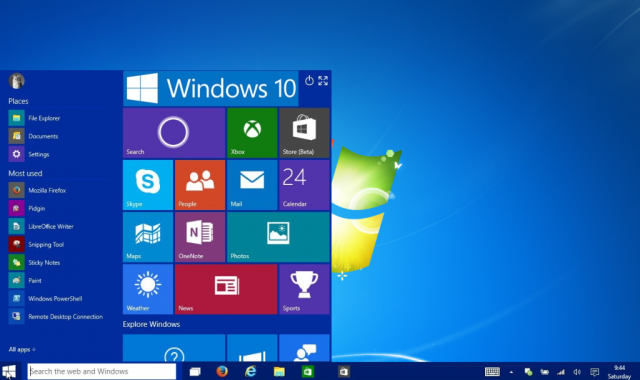 Windows 10 Pro
In line with the clue deduced from its name, Windows 10 Pro version comes with several extra features designed exclusively for the business setting. It has everything offered by Windows Home, as well as extra security and management features.
The Windows 10 Pro is mostly purchased by schools or companies in bulk as the extra features offered in this version are not necessary for home users.
Features of Windows 10 Pro:
Access to the business version of Microsoft services, like Windows business update, Windows store, Enterprise mode browser, and more. It also has some additional features that allow you to purchase and upload content in bulk.
The Pro version features sophisticated privacy and connectivity tools like BitLocker, Access 8.1, Direct access, Remote desktop, Group policy management, etc. Access 8.1 allows you to lock user accounts to secure it from unauthorized access. BitLocker is one of the most powerful disk encryption tools in the world; it helps you to encrypt your external USB disks. Several tools facilitate easy connectivity when using Azure Active dictionary and business stores.
In the Pro version, Microsoft introduces a convergence model exclusively for business services named Microsoft 365. It combines the essential elements of Office 365 along with big enterprise packages. It is a new form of Windows services that is capable of effectively altering the services of Windows Pro.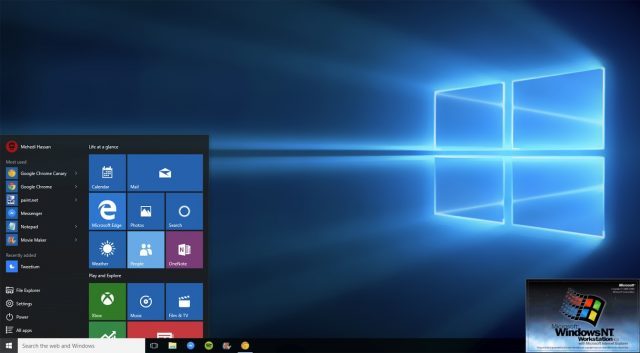 What's Common in Both of them?
Both Windows 10 Home and Pro versions come with core features like the customizable start menu, fast startup, TRM support, Windows update feature, battery saver, Windows Defender, Microsoft Edge, Cortana, Windows help, Continuum, snap, virtual desktops,  and several other business features. The business features include Microsoft passport support, sideloading of apps, mobile device management, device encryption, as well as an option to upgrade to the education edition.
What's Different Between the Two?
Considering they are 2 different versions of Windows 10, there has to be a difference between windows 10 home and pro. The difference between the two lies in the privacy and security features they offer. Taking into account that Windows 10 Pro is for professional use, it comes with the latest advanced security features when compared to the home version, which is primarily for personal use.
Which Version Should You Choose?
With all its core features, Windows Home will be a great choice; however, it focuses more on personal use. Windows Home version should work more than fine if you intend to use it for more general purposes. Being made for personal use, it still has some security features, including device encryption, Microsoft passport, etc. When it comes to Windows 10 Pro vs. Home, it all depends on what your requirements are. Do you need unique features like client Hyper-V, Direct Access, EMIE, Access 8.1, or the normal functions required for home-based activities? Are you looking to buy a laptop solely for a business purpose? Then go for the Windows Pro version. If not, choose Windows 10 Home.
As Windows continues its journey into a touch-friendly future, Microsoft has made some significant additions in the both Windows 10 versions. It is up to users to decide which version, Windows 10 home vs. pro, comes out on top, as both have unique functionalities suitable for distinct purposes. Windows 10 Home is ideal for users who want to do basic tasks like browsing the web and managing media files. The Pro version fits the demands of executives and business professionals who are looking for more security features and compatibility.